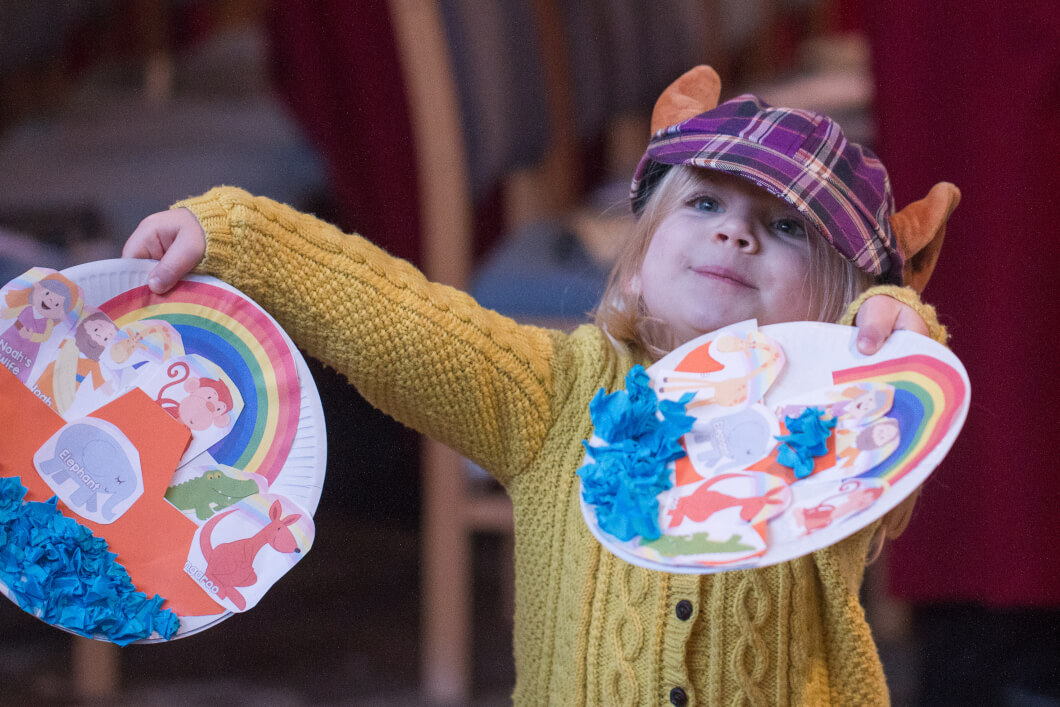 Welcome to St Leonard's, Wollaton
We are a Christian community that offers a warm welcome to all, whatever age or stage of faith you are at. We aim to encourage everyone who joins us to discover that being a follower of Jesus Christ is the most wonderfully fulfilling way to live a life transformed with hope and purpose.
Christians have been worshipping at St Leonard's since the early 13th century; witnessing down the centuries to God's love for his world. If you're interested, you can find out more about the history of St Leonard's. We would love to see you become a part of this living history and join us as we learn together how to play our part in God's purposes in the 21st century.
You will find us on Wollaton Road just up the road from Wollaton Park, adjacent to The Admiral Rodney pub - Find Us
Email: parish.office@stleonardswollaton.org.uk
Phone: 0115 837 2420
Everyone is welcome to St Leonard's @ 10. It is a "hybrid" service so you can either come along to church - no need to book, simply turn up for the 10am start - or you can join in via the YouTube livestream at the same time (you will be able to use the Chat to interact). Of course you can always catch up later by watching the recording.
We do ask you to wear a face covering when moving around in the church building, and for those who need to both wear a face covering and maintain social distancing there is seating designated in the South Aisle (welcomers will direct you). Hand sanitiser is available for you to use as you enter and leave the church.
Click here for the YouTube livestream or simply go to our YouTube channel.
Giving online to St Leonard's, Wollaton
Responding to the lifting of COVID-19 restrictions
With the lifting of government COVID-19 restrictions we have made some changes to our pattern of services. Since COVID-19 rates remain quite high we are continuing to adopt a cautious approach to the way in which we move forward. Our hope is that this will give confidence to as many as possible who wish to attend services in the church building, particularly those who remain understandably anxious.
At the moment we are holding two services during the week. Our main service will continue to be at 10am on Sundays. This will be a hybrid service to allow people to attend onsite or online (on our YouTube channel). There will also be a mid-week Communion service on Thursdays at 10.30am. There will be no requirement to book for these services.
The doors to the building will be kept open to ensure the best ventilation possible and the South Aisle area will be designated for those who wish to observe social distancing at 1m+ and wear masks. When weather permits we hope to provide refreshments outside following services.
Please do not come to church if you are showing any symptoms of COVID-19 (see here) or have tested positive.
We are asking everyone who comes to our church service to adhere to the following guidance.
Hands, Face, Space
We will continue to provide hand sanitiser stations and ask everyone to make use of them on entering and exiting the building.
For the present we are asking all who attend onsite in St Leonard's to wear a mask in the building, including whilst singing.
We will also be designating an area in church for those who wish to maintain social distancing, and encouraging everyone to avoid crowding together in any part of the building.
St Leonard's will also be open to the public during the day on weekdays, unless the church is in use for another purpose. All are welcome to use the building for prayer and reflection.
We continue to pray that the situation we face with COVID-19 will improve over time and that we will be able to take steps to relax things further.
Further information about our response to COVID-19, about Foodbanks and resources related to looking after the wellbeing of ourselves and others can be found here
Safeguarding Communication
You can read an important safeguarding notice concerning the Church of England's Past Case Review process
here.
Safeguarding at St Leonard's, Wollaton
Ensuring that children and young people as well as adults are kept safe whilst in our care is an integral part of our church life.
If you have any concerns about safeguarding please contact:
Parish: Rachel Higginson, Parish Safeguarding Officer (email: slsafeguarding@gmail.com | 0115 837 2420)
Diocese: Julian Hodgson, Diocesan Safeguarding Adviser & Lucy Grimsey, Assistant Diocesan Safeguarding Adviser (email: safeguarding@southwell.anglican.org or safeguarding team: 01636 817200)
Further details can be found on the Diocesan Safeguarding page here
If you have an immediate emergency safeguarding concern contact the Police on 999 or statutory agencies for:
A child or vulnerable adult in Nottinghamshire: 0300 500 8090 (MASH - Multi-Agency Safeguarding Hub)
A child in Nottingham City: 0115 876 4800 (Child & Families Direct)
A vulnerable adult in Nottingham City: 0300 131 0300 (Out of hours Duty team 0300 456 4546)